Legal Counsel / Rechtsreferent / Syndikusrechtsanwalt (m/w/d) - Teilzeit 24 Std. / Woche
Norderstedt
limited to max. 2 years
Part-time - max. 30 hrs / week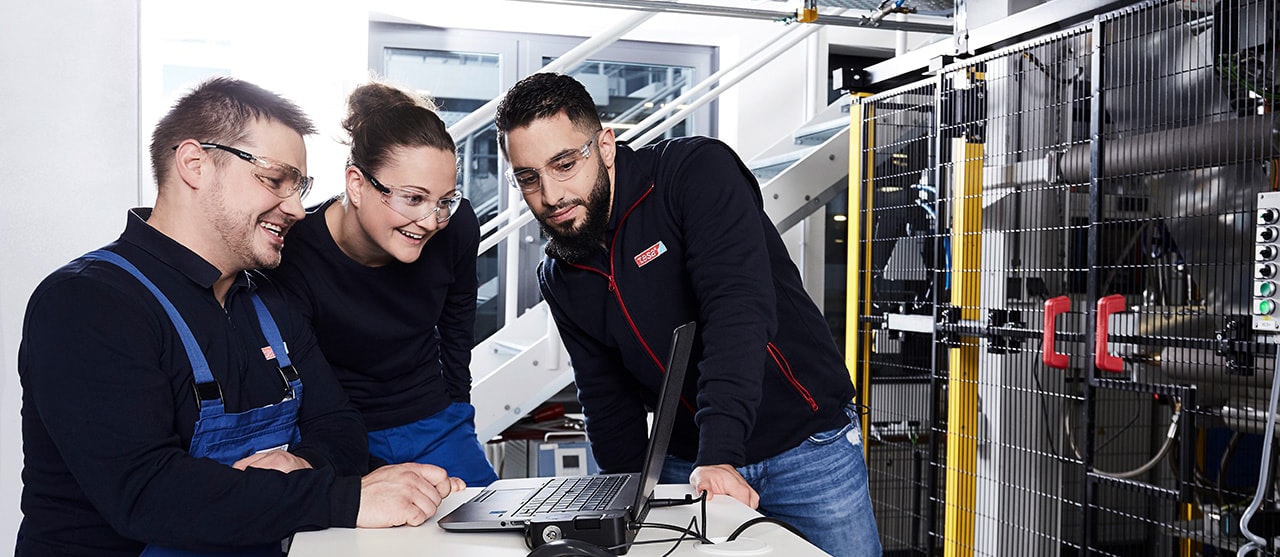 Introduction
Welcome to tesa. We create adhesive solutions that improve the work, products and lives of our customers. In our domestic market, we are known by 98% of the people. Innovations and new technologies are the core of our success. Not only in homes and offices, but also in smartphones, displays, cars, airplanes or roof-mounted photovoltaic systems: One of tesa's 7.000 products is probably sticking somewhere around you, often unnoticed, in a wide range of daily applications. tesa holds the world together. We are present in 42 countries with around 5.000 employees, operate 14 plants, production facilities and large technology centers in Europe, Asia and North America. As a wholly owned subsidiary of Beiersdorf AG, we are part of a group with a long tradition, strong values and a good corporate culture.
Your Tasks
Mitarbeit in der Sicherstellung der fachlich kompetenten Beratung des tesa Managements in Rechtsangelegenheiten der global operierenden Business Units mit Schwerpunkt auf der Erarbeitung und späteren Umsetzung von Lösungsansätzen und rechtlichen Gestaltungsvorschlägen
Ausgestaltung von Verträgen, insbesondere Beratung in Fragen zu Vertragsrisiken und deren Begrenzung / Finden, Gestalten und Durchsetzen der tesa-eigenen Rechtsposition sowie Berücksichtigung und Einhaltung der vorgegeben Compliance Policies & Procedures
Beratung in Streitfällen, Reklamationsprozessen u.ä.
Schnittstellenmanagement in Richtung interne Fachfunktionen / externe Berater
Der Stelleninhaber (m/w/d) in seiner Rolle als Rechtsberater übernimmt eine eher breit auszulegende Verantwortung und sorgt insbesondere für eine zeitnahe und verständliche, ergebnisorientierte Beratung
Your Profile
Volljurist (m/w/d) Schwerpunkt Vertragsrecht und idealerweise 1-2 J. Berufserfahrung in einer Unternehmensrechtsabteilung
Sehr gute Englischsprachkenntnisse in Wort und Schrift
Sehr gutes Verständnis für wirtschaftliche Fragestellungen und Zusammenhänge
Hohes Verantwortungsbewusstsein, Beharrlichkeit und Umsetzungsstärke
Ausgeprägte "hands on" - Mentalität und der Willen zur selbständigen, pro-aktiven Gestaltungsberatung
Selbständige, hocheffiziente und kundenorientierte Arbeitsweise
Team- und Ergebnisorientierung
Die Stelle ist auf 2 Jahre befristet.
We offer
Attractive remuneration
Flexible working
Further education and development perspectives
Interdisciplinary and cross-departmental career opportunities
Occupational pension provision
Numerous offers for employees, such as health promotion, sports and leisure activities, employee discounts, and much more (including tesa Bike, the company's own fitness studio, prevention options)