Werkstudent (m/w/d) Human Resources
Location:
Norderstedt, Hamburg
Entry as:
limited to max. 2 years
Work Area:
Part-time - max. 18 hrs / week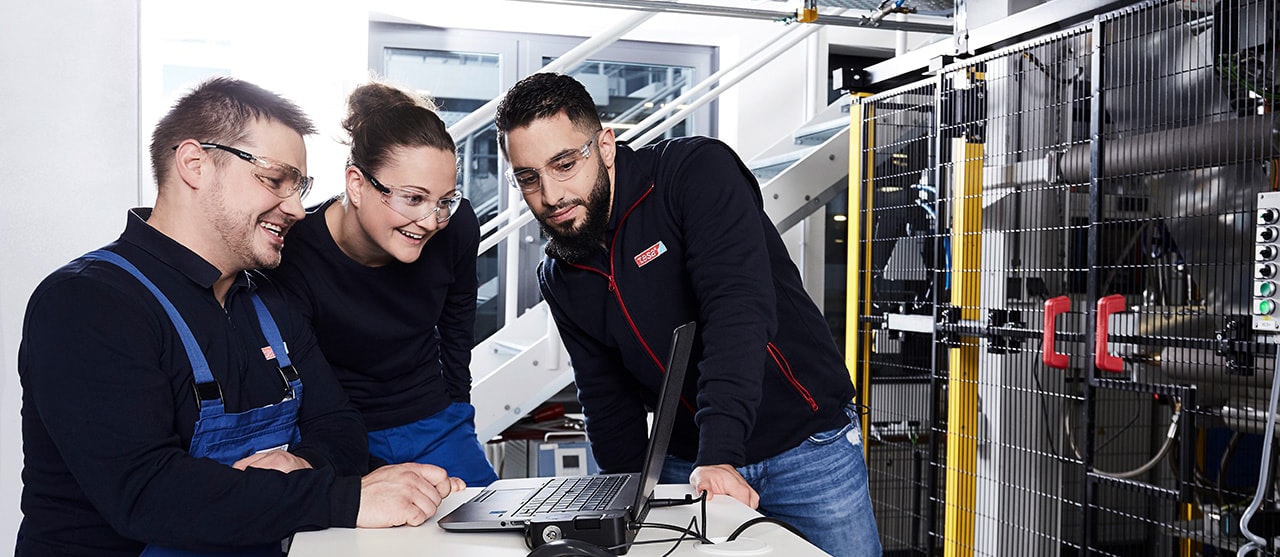 What you will do
Werde Teil unseres starken und motivierten Human Resources (HR) Team und unterstütze uns im gesamten Employee Lifecycle vom Recruiting über die Personalentwicklung bis hin zum Firmenaustritt.
Als Teil unseres HR Teams erhältst Du vielfältige praktische Einblicke in die Tätigkeit des HR-Business Partners und unterstützt uns in der Umsetzung operativer und strategischer HR Themen
Du betreust und realisierst eigenverantwortlich spannende HR Projekte (z.B. Mitwirkung bei der Konzeption aktueller Maßnahmen der Organisationsentwicklung)
Du unterstützt das Team im operativen Tagesgeschäft (z.B. Recruiting, Talent Reviews, Mitarbeitergespräche, arbeitsrechtliche Recherchen, Erstellung und Auswertung von HR KPI's und Reports)
Du übernimmst eigenverantwortlich die interne HR Kommunikation (z.B. Artikel im Intranet, Pflege und Ausbau der Informationsplattform für Führungskräfte)
What you will need
Du hast ein abgeschlossenes Bachelorstudium und stehst idealerweise am Anfang eines Masterstudiums mit HR-/ Personalbezug
Du hast erste praktische Erfahrungen z.B. durch Praktika oder Werkstudententätigkeiten
Du bist kommunikationsstark, arbeitest gerne im Team und hast Spaß am Umgang mit Menschen
Deine Arbeitsweise zeichnet sich durch viel Eigeninitiative, Selbständigkeit und "out of the box" Denken aus
Du bist gut strukturiert und organisiert
Deine Englischkenntnisse sind fortgeschritten
Du bist sicher im Umgang mit Word, Excel und PowerPoint
What you can expect
At tesa, we create adhesive solutions that improve the work, products and lives of our customers.
How we do it? At tesa, we dare to create! Therefore, we team up, we challenge ourselves and we set the pace. But we don't just do that somehow. We act responsibly and always focus on our customers. Because only then we are able to achieve our goals and continuously improve our results.
We are an Equal Opportunity Employer and regard diversity as important for our long-term success. We expressly reject all forms of direct and indirect discrimination. All qualified applicants will be equally considered for employment regardless of their national origin, background, personal preferences and believes.
By applying you consent for the use of your resume for future opportunities within tesa.
If you want to find out more about tesa please visit us on our corporate web-page www.tesa.com and social media.
An internship or working student position at tesa is rewarding in many ways. In your own projects, you will take on responsibility and work on exciting tasks with attractive remuneration, flexible working hours, and a modern working environment. In our company restaurant, you can choose from five different menus every day. For your way to work, you will receive a discounted ticket on the Hamburg public transport system. In addition, our in-house tesa sport club with a wide range of fitness and sports courses is open to you in your free time. By the way: If you do particularly well in your internship or student traineeship, you have the chance to receive support from our tesa talents retention program. This opens up further development prospects for you within the company.
"What I particularly like at tesa is the young and dynamic working environment with intercultural diversity, which enriches the exchange not only on a professional level, but also on a cultural level. You can have fun not only during working hours, but also outside of them, because there are many opportunities and offers to exchange ideas with the approximately 100 other interns and working students at tesa - whether it's a barbecue evening, a drink on the Elbe beach, or a sporting event, for example."