B2B Exhibition Manager (m/f/x)
Location: ​Hamburg, Norderstedt - tesa Headquarter
Entry as: Permanent
Work Area: Marketing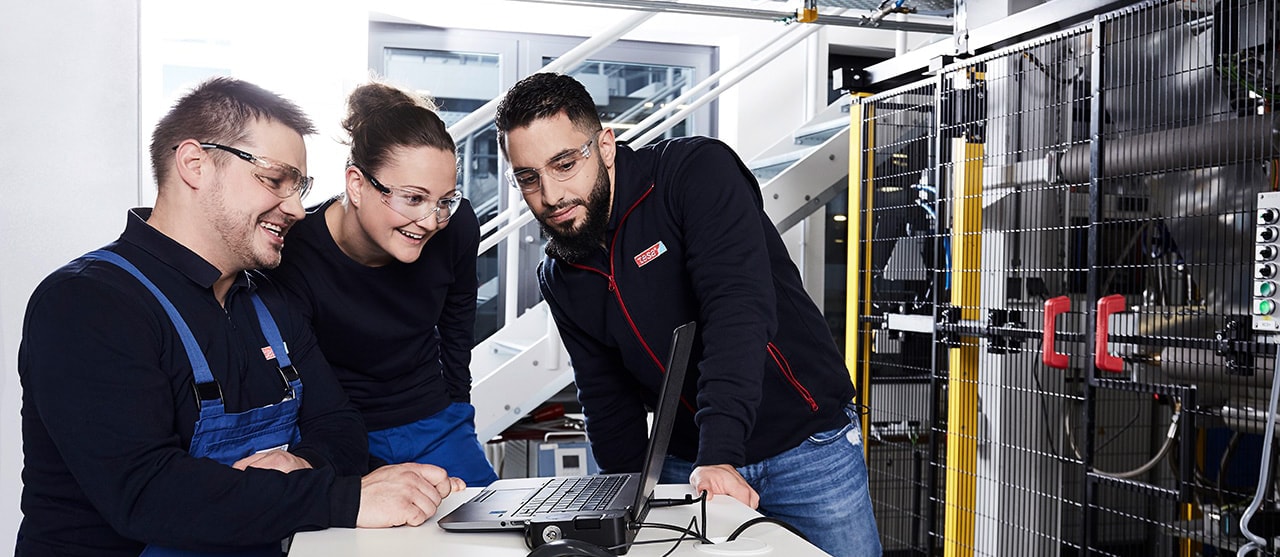 What you will do
Join our vibrant team as a B2B Exhibition Manager!
Are you a seasoned event professional with a passion for creating extraordinary experiences? Do you thrive on collaborating with diverse teams to bring visions to life? If so, we have an exciting opportunity that awaits you!
As a Global Event Manager at tesa, you'll be at the heart of crafting an unforgettable event experience for our audience. Working in tandem with Industry BUs, Regions, Corporate Communications, the Technology Department, and the Consumer BU, you'll be instrumental in developing an 18-month rolling plan for tradeshows, conferences, and technical seminars that will captivate and inspire.
Your key responsibilities will include:
Bringing your creativity to the table, you'll collaborate with cross-functional teams to ensure the seamless execution of our events across tesa's Industry BUs and Regions.
Embrace innovation and make a lasting impact by updating our global tradeshow guidelines, incorporating cutting-edge concepts and designs for both physical and virtual events.
Be the driving force behind the successful execution of 10 major global tradeshows within the industrial sector, leaving a lasting impression on attendees.
Become the voice of our tradeshows, skillfully managing external and internal communication across various channels, sparking excitement worldwide.
Empower and guide our regional teams in organizing effective industrial tradeshows, equipping them with promo kits and connecting them with tesa's expert speakers.
Play a crucial role in coordinating a stellar lineup of speakers and potential management attendance at key global events, working hand in hand with Corporate Communications and the Consumer BU.
What you will need
A Bachelor's Degree or similar in PR, Communications, Marketing, or Hospitality.
You have at least 5 years of experience in a similar role, showcasing your expertise and accomplishments.
Your knowledge of B2B and technical products will be instrumental in driving our success.
Your spoken and written English is top-notch, allowing you to communicate effortlessly with global teams.
As a seasoned project manager, you excel in multitasking and thrive under pressure.
Your leadership and interpersonal skills make you a natural team player, motivating and inspiring those around you.
A hands-on mentality and a customer-centric approach are in your DNA, always putting our audience first.
Highly organized and detail-oriented, you effortlessly juggle various tasks, ensuring nothing is overlooked.
Your experience in risk management ensures smooth event operations, whatever challenges may arise.
Familiarity with events software solutions streamlines your workflow and boosts productivity.
What you can expect
tesa is one of the world's leading manufacturers of adhesive tape solutions, with a range of more than 7,000 products. With passion for technology, we drive innovation, reliability, and sustainability to shape a better future.
Our solutions make a difference in the work, products, and lives of our customers across a variety of industries, including Automotive, Electronics, and Home applications. With this, we address a broad segment of business customers, but also you as a private consumer.
You might be surprised to discover the many places where our adhesive solutions are at work, from the battery in your electric car, to the display of your mobile phone, and even in the elevator in your building. Wherever you look, you'll find tesa - holding the world together since more than 125 years.