Corporate SHE Officer (m/w/d)
Location: ​Hamburg, Norderstedt - tesa Headquarter
Entry as: Permanent
Work Area: Environmental, Health & Safety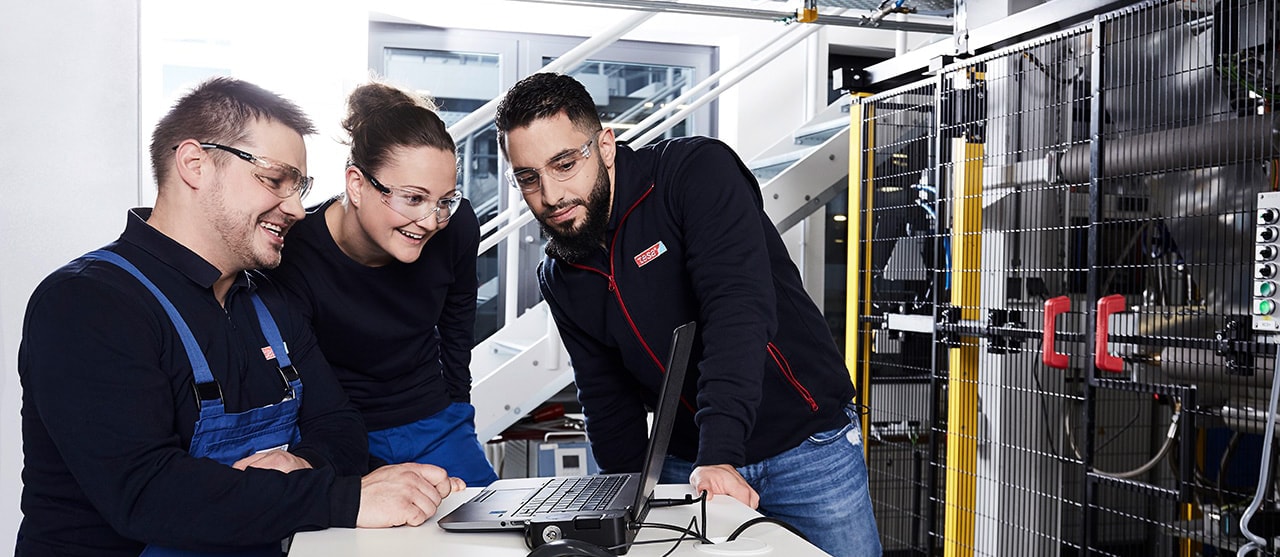 What you will do
The purpose of the position is to establish, implement, and further develop a global, legally compliant, and modern tesa environmental and safety management system in cooperation with Global Safety Operational Manager from tSN with the goal of operating safely, avoiding negative health effects of the working environment on employees, and thereby supporting high work productivity as well as contributing to the protection of the company's reputation and tesa brands.
Ensuring the implementation of all relevant legal requirements in environmental protection and occupational safety. Development, implementation and further development of processes to ensure that management systems for corporate safety, energy and environmental protection are adapted to local conditions as well as integrated into Quality aspects.
Representative Manager of Corporate Environmental and Safety Management System

Compliance field manager for environmental protection, occupational safety, and fire prevention

Member of the Occupational Safety Committee

Member of the tesa emergency management crisis team, on site, national, global
Corporate wide tasks
Responsible for the worldwide Corporate Safety and Environmental Management System and independently develops proposals for the continuous further development of a worldwide legally compliant and modern tesa environmental and safety aspects in cooperation with tesa's safety community

Management system is based on the international standard ISO 45001, 50 001, 14 001 including refected the aspects of ISO 9001 as an integrated management approach.

Prepare required reports and present them to adaquate teams and management

Conduct internal audits in regards of IMS with focuss of ISO 45001 aspects reflecting the whole view of the integrated management system
Tasks in tesa SE
Responsible for ensuring compliance with all legal aspects of occupational safety, environmental protection, and waste management at tesa SE, support leaders, managers & colleguaes.

Ancore safety and environmental aspects into managements system and inhance its awarness

Follow up of IMS measures with focus on SHE aspects

Being part of the response team for managers and leaders on site

Train and advise colleguages into all law driven duties of SHE aspects
What you will need
Scientific and technical studies preferably in the fields of chemical, environmental or process engineering

NEBOSH or equivalent qualification holder
Legal permit to work in EU/Germany

Experience in the fields of chemistry, process engineering and production

Desirable professional experience in the fields of chemical, labor, environmental and public law, as well as the relevant national and European legislation on occupational safety and fire protection.

Desirable Qualification as a specialist for occupational safety

Desirable Certified auditor in ISO 45001, ISO 14001 and ISO 50001

At least 5 years of relevant production-related work experience

Ability to work in a team and experience of working in international teams

Customer orientation, ability to persuade and deal with conflict, assertiveness

Good integration skills

At least 3 years of management experience
What you can expect
tesa is one of the world's leading manufacturers of adhesive tape solutions, with a range of more than 7,000 products. With passion for technology, we drive innovation, reliability, and sustainability to shape a better future.
Our solutions make a difference in the work, products, and lives of our customers across a variety of industries, including Automotive, Electronics, and Home applications. With this, we address a broad segment of business customers, but also you as a private consumer.
You might be surprised to discover the many places where our adhesive solutions are at work, from the battery in your electric car, to the display of your mobile phone, and even in the elevator in your building. Wherever you look, you'll find tesa - holding the world together since more than 125 years.